Présentation agence

L'équipe de l'Agence Immobilière DIANA
Agence Immobilière Diana   Diego-Suarez Antsiranana Madagascar
The largest real estate choices Diego-Suarez – Real estate agency Diego-Suarez Madagascar.
Las mayores opciones de bienes raíces Diego-Suarez – Agencia inmobiliaria Diego-Suarez Madagascar
Die größten Immobilien-Auswahl Diego-Suarez – Immobilienagentur Diego-Suarez Madagascar
I più grandi scelte immobiliari Diego-Suarez – Agenzia immobiliare  Diego-Suarez Madagascar
Plus de 400  biens en ligne sur nos sites Diego-Suarez et Mahajanga

Le plus grand choix immobilier de Diego-Suarez Antsiranana
Nos sites Internet
www.diego-suarez-immobilier.com
www.immobilier-diego-suarez-nosybe.com
Toutes transactions – Conseils juridiques en matière immobilière.
Commercialisation des programmes immobiliers neufs.
Première agence immobilière de la place, deux agences, 11 personnes dédiées à l'immobilier, propose des  biens à vendre et à louer, location d'appartements, maisons, villas à vendre, terrains, fonds de commerces, locaux commerciaux, bureaux, entreprises, terrains à bâtir et propriétés agricoles
Propriétaires: Nous assurons la gestion locative.
Propriétaires: Pour vendre ou louer votre bien à Diego-Suarez Antsiranana Madagascar

Construction-Rénovation: Choix des meilleures entreprises de la région.
All transactions – real matter Legal advices.
Marketing of the new real estate schemes.
First real estate agency of the place, two agencies, 11 people dedicated to the real estate, proposes goods to be sold and rent, hiring of apartments, houses, villas to be sold, grounds, goodwills, commercial premises, offices, companies, building plots and properties agricultural
Owners: We ensure rental management.
Owners: To sell or rent your good with Diego–Suarez Antsiranana Madagascar
Construction–restoration: Choice of best undertaken area.
Qualsiasi transazione – consigli giuridici in materia immobiliare.
Commercializzazione dei programmi immobiliari nuovi.
Prima agenzia immobiliare del posto, due agenzie, 11 persone dedicate al settore immobiliare, propone beni da vendere ed affittare, affitto di appartamenti, case, ville da vendere, terreni, attività, locali commerciali, uffici, imprese, suoli edificativi e proprietà agricole
Proprietari: Garantiamo la gestione locativa.
Proprietari: Vendere o affittare il vostro bene aDiego–Suarez Antsiranana Madagascar
Costruzione–rinnovamento: Scelta delle migliori imprese della regione.
Todas las transacciones – Consejos jurídicos en materia inmobiliaria.
Comercialización de los nuevos programas inmobiliarios.
Primera agencia inmobiliaria del lugar, dos agencias, 11 personas dedicadas a los bienes inmuebles, propone bienes que deben venderse y alquilar, alquiler de apartamentos, casas, chalets que debe venderse, terrenos, fondo de comercios, locales comerciales, oficinas, empresas, solares y propiedades agrícolas
Proprietarios: Garantizamos la gestión de alquiler.
Proprietarios: Para vender o alquilar su bien a DiegoSuárez Antsiranana Madagascar
Construcción–renovación: Elección de las mejores empresas de la región.
Agence partenaire sur Mahajanga

   Agence immobilière Mahajanga (sarl)
2 rue de Serbie Mahajanga
http://www.mahajanga-immobilier.com/
The largest real estate choices Mahajanga – Real estate agency Mahajanga Madagascar.
Las mayores opciones de bienes raíces Mahajanga – Agencia inmobiliaria Mahajanga Madagascar
Die größten Immobilien-Auswahl Mahajanga – Immobilienagentur Mahajanga Madagasca
I più grandi scelte immobiliari Mahajanga  – Agenzia immobiliare Mahajanga Madagascar
Nos langues de travail:    

Pour nous joindre:de 8 h à 12 h et de 15 h à 18 h du lundi au samedi à 12 h
Deux agences
Principale 33 rue Colbert .
Annexe Parkage Ambilobé en face de la station service Jovena.
Antsiranana (Diego-Suarez) Madagascar.
Tél (+261): Jean 03 26 69 37 77  / Victor 03 30 45 10 25 / Secrétariat  03 34 08 32 52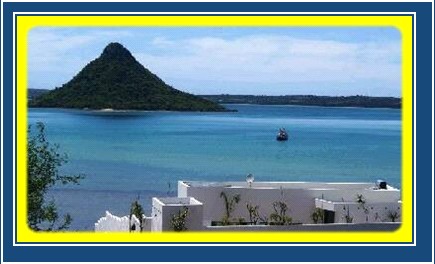 L'entreprise, fondatrice du groupe, est une agence immobilière, l'Agence Immobilière DIANA à Diégo-Suarez intermédiaire entre l'acheteur et le vendeur, le locataire et le loueur. Bien établie dans le nord de Madagascar avec deux agences, elle est dirigée par Jean et Victor, des professionnels de l'immobilier avec un vrai savoir faire, toujours à l'écoute des clients.
Une parfaite maîtrise de Diégo-Suarez,  nos  compétences professionnelles, notre réputation, notre  dynamisme et notre  discrétion ;  font de l'agence immobilière Diana l'interlocuteur n°1 de Diégo-Suarez, au service de vos projets immobiliers.
Pour accompagner son développement,  l'Agence DIANA immobilier  est  à la recherche de collaborateurs et partenaires qualifiés dans tous les secteurs de l'immobilier.
Pour en savoir plus ou rejoindre le Groupe DIANA, en pleine expansion, contactez-nous.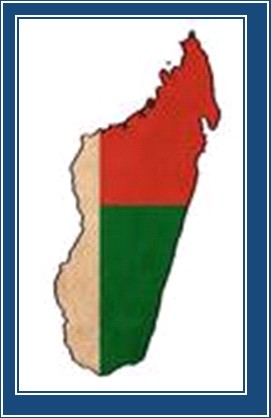 Sortie de l'équipe Agence Immobilière Diana au camp de pêche d'Ambodivahibe  les 05 et  06/juin/2015